City Center Dental Group

City Center Dental Group was founded in the 1950's as part of the Gates Rubber company medical clinic and has been proudly serving the Denver Metro for over 70 years.

We are a full service general practice catering to patients of all ages and have a wide range of hours available to accommodate our patients' busy schedules. Our in-network participation in a majority of PPO insurance plans enables our patients to receive excellent quality dental care while maximizing their insurance benefits.

With our highly trained clinical and administrative team, we are confident in our ability to handle any dental need you may have. If you and your family or someone you know is in need of a dental home, please contact us for an oral wellness evaluation.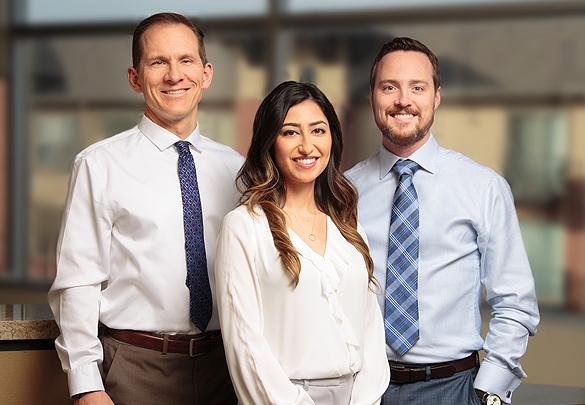 To book an appointment please click here to fill out our appointment form. One of City Center Dental Group's scheduling coordinators will contact you to confirm your appointment.



800 Englewood Parkway
Suite A-201
Englewood, CO 80110
(303) 744-5000
Driving Directions »

Office Hours
Monday 7AM - 6PM
Tuesday 7AM - 6PM
Wednesday 7AM - 5PM
Thursday 7AM - 5PM
Friday 7AM-4PM